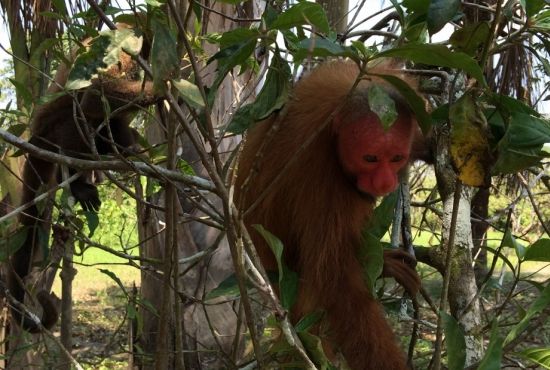 ISLA DE LOS MONOS WITH FUNDO PEDRITO
(5 hours approx) - Daily departures -A.M.
Transfer to the port and board a river boat to navigate the Amazon River to reach Monkey Island, whose mission is to protect, preserve, and rehabilitate monkeys. There, we will see a variety of species of monkeys of the Amazon area. For example, we will see the spider monkey, better known as the "Maquisapa"; also the "howler" monkey, or Cotomono; and others who are in the Rescue Center. These monkeys live free on the trees, and will often come to play with us. Back to Iquitos we will make a stop in Barrio Florido, where the Pedrito Farm is located and where you can feed the lizards and the biggest fish of the Amazon, the "Paiche", which can grow up to 3 meters. We will then return to Iquitos and transfer you to your hotel.
PRICE PER PAX :
Adult : US $ 80 Child: US$ 55