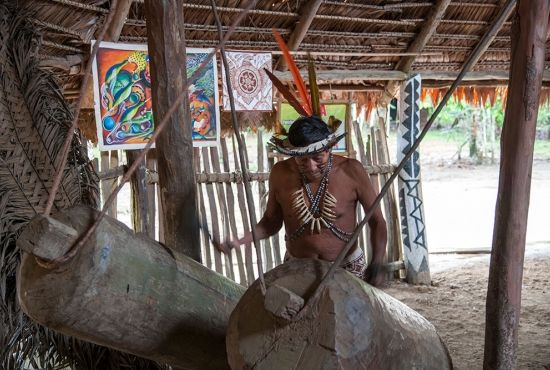 IQUITOS RIBEREÑO: NATIVE BORA COMMUNITY, PILPINTUWASI FARM, AND FUNDO PEDRITO
(5 hours approx) - Daily departures, except Monday -A.M.
We will start with a brief history of the city of Iquitos in the Plaza de Armas to then move to the port of Bellavista where we will take a river boat to navigate the Nanay, Momón and the majestic Amazon River rivers. First, we will visit the Native Community of the Boras, where we will participate in their dances and traditions. Continuing the adventure we next visit "Pillpintuwasi", a zoo nursery and butterfly farm. There we will enjoy the gardens where communities of butterflies reproduce; and meet a real jaguar, the "otorongo" baptized with the name of Pedro.
Upon returning by boat, we cannot stop marveling at the coming together of two majestic rivers, the Nanay with the mighty Amazon. With good luck. we will observe the gray and pink river dolphins. To end these tours, we will visit the "Pedrito" farm where we will be able to observe and feed the biggest fish of the Amazon, the "Paiche", which can grow up to 3 meters long. We will also be able to observe the lizards and other species of the Amazon.